Tim Carter
Owner/Operator and Lead Guide and Instructor
Tim was the first Guide and Instructor hired by Rideguides when the business started in 2013 and as of June 2016 he is the new owner! Speaking with Tim you may have a hard time pegging where he is from, but it would be safe to assume "All Over". Having ridden all kinds of bikes in all kinds of places, Tim always brings his quiet charisma, wealth of worldly knowledge and incredible riding skills (be it trials, xc, road or anything with two wheels for that matter).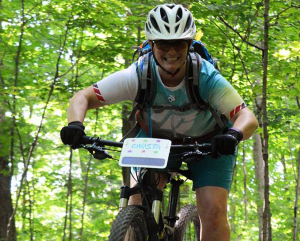 Christa Carter – Operations Manager, Guide & Instructor
Christa describes herself as an outdoorswoman. Attending summer camps as a child and growing up on the outskirts of 'town' she spent most of her time playing outside and riding bikes. She really fell in love with mountain biking while attending the University of Victoria and riding at "The Dump" (AKA Hartland Mountain Bike trails). She also spent many years teaching mountain biking, canoeing, kayaking and other outdoor skills and leading multi-day canoe trips. Christa is a PMBI Certified Instructor and YMCA Cyclefit Instructor. Her main goal while guiding and instructing is to make sure everyone has a good time!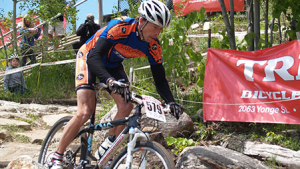 Kevin Simms – Race Instructor
There is no one better than Kevin for a training or racing session. Kevin (or "Simmer" as we like to call him) can help build your cycling fitness or technical skills. Learn about building an 'Engine', developing some 'Gears' and preparing to 'Perform'. Kevin's clinics can prove valuable for any cycling discipline – MTB, CX, ROAD and TRI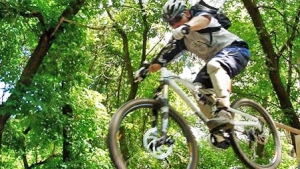 Steve Forbes – Guide & Instructor
Steve comes to us with a law enforcement background training bike cops in Canada. Steve is also an IPMBA instructor, CANBIKE instructor as well as PMBIA instructor and also did some Ontario Cup downhill racing back in the day. Steve loves spending the day guiding or instructing on our local trails, teaching cool & innovative techniques while building your confidence that will ultimately make you feel like a superstar on the trail.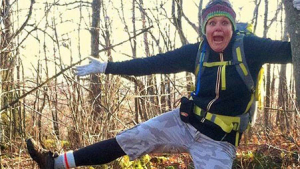 Louise Smith – Guide
Louise is a lover of mountain biking and anything outdoors. She's an author of 2 published books, dispenser of wisdom on Facebook/The Lessons of Life. She's ridden Moab, Sedona, Fruita, Tucson, Vermont, NY state, Canmore, and a zillion km of trails in between and believes Mountain Biking balances mind, body, spirit. In her words, "It's all trail/forest therapy".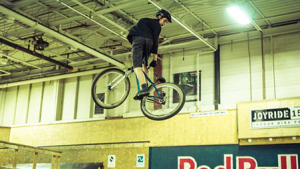 Aidan Boucher –
Guide
As an active outdoor enthusiast, mountain biking has always been Aidan's favourite way to get outside. He believes that the rewards of riding are worth sharing and works hard to make sure others are having as much fun as he is. Aidan has never been one to back down from a challenge and loves pushing his own limits by competing in 8 and 24 hour relay mountain bike races. "The best rider is the one having the most fun" is the philosophy he lives by.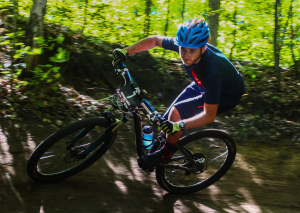 Andrew Dixon –

Social Media
Andrew is a man of many talents. Coming from the North East of England, Andrew is a Professional Engineer (by day) and a pretty decent mountain biker in his spare time. He likes to think himself a bit of an XC marathon racer, and can also be found pounding pavement on his road bike. Andrew enjoys taking photographs of his (and our) riding experiences, and because he uses a computer for a living, we let him update our social media accounts. Andrew has previously worked for British Cycling, and brings a wealth of practical knowledge from previous wilderness and first responder jobs.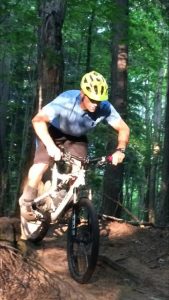 Michael Bartlett –

Guide
Lives on a small farm outside Coldwater, ON which is a great launching point for all things outdoors especially mtn biking in Copeland Forest. Recently completed my PMBIA Mtn Bike instructor/guide certification and stoked to join the Ride Guides team. When not riding I'm working and instructing SUP paddling at Swift Canoe & Kayak, a ski instructor in the winter and firefighter for Severn Township.